Robin West, MD, can still recall one of her first patients. The youth athlete had torn a ligament in his knee. "He and his dad wanted to know how soon he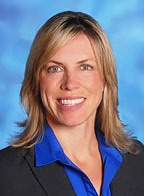 could get back to the football playoffs," recalled West, an orthopedic surgeon and fellowship-trained sports medicine specialist, and the Chair of Inova Sports Medicine. "If I had just been a surgeon, without sports medicine fellowship training and experience, I wouldn't really have known how to answer that question."
Sports medicine specialists bring an extra layer of expertise to treating sports injuries — and they aren't just for professional athletes. Sports medicine care is suitable for anyone, from the smallest pee wee player to active older adults.
"Our main focus is getting the active patient back to what they love doing," said West. "If you're looking to get back to your baseline level after injury — or better than where you were before — you should see a sports medicine specialist."
Sports Medicine: A Big-Picture View
Training as an orthopedic surgeon, West said, the focus was all about perfecting her surgery skills. It wasn't until her sports medicine fellowship training that she learned to take a big-picture view of the whole athlete. "In fellowship, we really learned how to work with active patients, their coaches, families and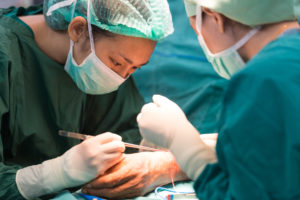 athletic trainers," she said.
An orthopedic surgeon without sports medicine training can repair a torn ligament — but that's often where the treatment ends. "With a sports medicine background, we look at you as a whole person," West explained. "We ask: How did you tear it? What can we do to prevent this in the future? How can we augment your return to play with physical therapy and other therapies to get you back to what you love doing?"
Say a patient has recurrent ankle sprains. A sports medicine specialist is more likely to spot problems such as a weak core or weak hip muscles that are making the patient more prone to injuring his or her ankle.
Sports medicine doctors are also trained to use innovative treatments such as platelet-rich plasma and embryonic stem cell injections to help athletes return to play as quickly as possible. "Fellowship-trained sports medicine specialists can provide these alternatives to speed recovery," West said.
Find the Right Sports Medicine Physician
Wondering what to look for in a sports medicine specialist? When possible, it can help to seek out a specialist familiar with your sport. Some sports medicine physicians might focus on working with gymnasts or with runners, for example.
Above all, West recommends looking for someone with both fellowship training and recent experience treating athletes. West is the first woman to be head team physician of an NFL team (the Washington Redskins) and the lead physician of an MLB team (Washington Nationals) simultaneously. "Someone can do a sports medicine fellowship but then not treat many athletes in their practice. If they're not using that expertise, they're going to lose it," she said.
Both primary care doctors and orthopedic surgeons can be fellowship-trained in sports medicine. Primary care sports medicine specialists are ideal for treating recurring pain or injuries that don't require surgery. Orthopedic sports medicine specialists are a good choice for traumatic injuries that are likely to require surgical treatment.
Injured? Inova Sports Medicine's team of experts will develop your personalized plan to get you back in the game. Request an appointment today!
Inova Sports Medicine is the Official Sports Medicine Partner of the Washington Nationals and the Washington Redskins.